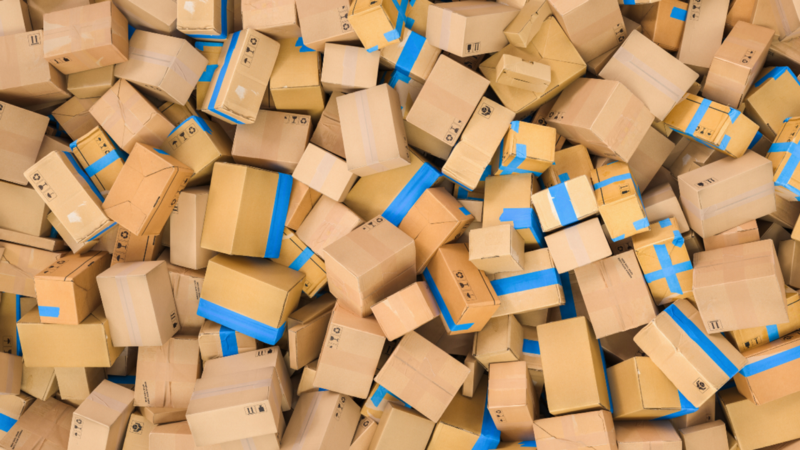 It may not be clear exactly what it will take for the logistics sector to find its feet after being battered by the challenges of 2020/2021. Nonetheless, in the spirit of reflection, we're taking an in-depth look into some of the logistical challenges being faced the world over by manufacturers, retailers, and consumers.
The X-Press Pearl Disaster
On May 21, 2021, there were two explosions onboard the 2,700 twenty-foot equivalent unit-capacity container ship known as the X-Press Pearl. This happened at anchor near the Sri Lankan port of Colombo. The vessel itself was only three months old and cargo loss was estimated to be between $30 million and $50 million.
The X-Press Pearl was carrying 1,486 containers and burned for two weeks. It then sank in early June, causing one of Sri Lanka's greatest environmental disasters.
It is believed the leakage of properly declared, but inappropriately or incorrectly packed or stowed nitric acid caused the X-Press Pearl fire.
2. South Africa's Port of Cape Town Ranked Poorly in World Bank Report
The World Bank has placed the Port of Cape Town at the bottom of a list assessing global container port performance, ranking lower than all other ports in Africa, which means the port is less efficient than Djibouti, Abidjan, Beira, Maputo, Walvis Bay, Dar es Salam and Mombasa.
The Port of Cape Town is facing severe congestion issues as a result of aging infrastructure and equipment, staffing shortages, and weather disruptions.
The result is that vessels have been bypassing the Port of Cape Town or have been waiting up to seven days before they can berth which impacts businesses across the entire port logistics supply chain.
3. Ningbo Port Congestion
The Ningbo Port in China's Zhejiang Province was shut down on August 11th, 2021, and remained closed until August 25th, 2021. This shutdown piled up more pressure on the already strained global supply chains and affected businesses adversely, especially in the west.
What precisely happened? An employee at the Ningbo Port tested positive for Covid-19. The port authorities sealed the terminal and bonded warehouse areas, as preventive measures halting the operations at the terminal indefinitely.
Although Ningbo port has now reopened, the partial shutdown of the world's third-busiest container will continue to affect shipments for a few more months, given the strong dependency on Chinese goods globally.
4. Gulf of Guinea Persists as Maritime Security Hotspot
The Gulf of Guinea accounts for nearly half (43%) of all reported piracy incidents in the first three months of 2021, according to the latest figures from the ICC International Maritime Bureau (IMB)
The attacks are reportedly increasingly violent, occurring further from shore, and larger groups of seafarers are kidnapped per incident.
The fatal attack on the container vessel "Mozart" on 23 January 2021 highlighted the urgency of the situation in the Gulf of Guinea.
The vessel was reported as being underway when it was boarded by an unknown number of pirates, which resulted in one crew member being killed and 15 crew members kidnapped.
5. Container Freight Rates Continue To Surge
The Ever Given mega-ship blocked traffic in the Suez Canal for almost a week in March, this triggered a new surge in container spot freight rates, which had finally started to settle from the all-time highs reached during the COVID-19 pandemic.
Shipping rates are a major component of trade costs, so the new hike poses an additional challenge to the world economy.
Shipping rates are also at an all-time high as a result of a shortage in containers. For importers and exporters coping with worldwide supply-chain disruptions, these steel boxes are harder than ever to find as surging demand to restock inventories and a series of shipping disruptions, has left thousands of containers stranded at sea on ships anchored near jammed-up ports.
6. Wine Shippers Are Shifting From Bottles To Bulk Shipments to Combat Higher Costs
The relatively recent trend toward shipping wine in flexitanks — food-grade bladders that are inserted into 20- or 40-foot dry intermodal containers to transport wine, edible oils, and other liquids — rather than in bottles packed into dry containers, is a measure to mitigate the cost of higher duties imposed on many non-essential items all over the world.
7. Christmas Tree Sellers Hit by Supply-Chain Disruptions
In the US at least, where holiday decorations are almost a need for consumers who celebrate Christmas, decorations may not be as easy to find this year. Retailers are raising prices by 20% to 25% to keep pace with skyrocketing shipping costs.
They are also warning that certain trees could sell out early because deliveries from overseas producers have been hit by the congestion that has tied up distribution networks from ports in China.
8. Coronavirus Accelerates Logistics Sector Innovations
Many companies are using creative alternatives to their go-to transport modes. Since the reduction of passenger flights has reduced airplane belly cargo capacity, companies are using charter flights to transport shipments to and from China. Airlines are also repurposing passenger aircraft for cargo.
9. China's Golden Week Adds to Global Shipping Delays
Golden Week is a national holiday held annually on October 1, to celebrate the founding of the People's Republic of China. It kicks off a 7-day Golden Week festival, including parades, ceremonies, and other displays.
Factories will be closed for the holiday week, with operations resuming on the day after the holiday.
China's week-long National Day holiday has exacerbated congestion at two of the country's busiest ports — Shanghai and Ningbo — where 273 cargo and container vessels were waiting to berth (dock) as of Thursday last week.
The backlogs spell further product shortages and delays for businesses and consumers as holiday shopping picks up.
10. Manufacturers and Builders Alike Are Hunting For Alternatives to Materials in Short Supply
Shortages of key construction materials are forcing some builders and contractors to turn to substitutes and hunt for alternative suppliers. Construction companies are looking for replacements and new sources for everything from wood paneling to ceiling joists to pipes, saying that potentially higher costs and added complications to design and construction can be preferable to putting a project on hold for months while waiting for planned supplies.
The global semiconductor shortage has paralyzed automakers. The pandemic halted chip assembly lines in Southeast Asia, forcing many car companies and electronics manufacturers to suspend production.