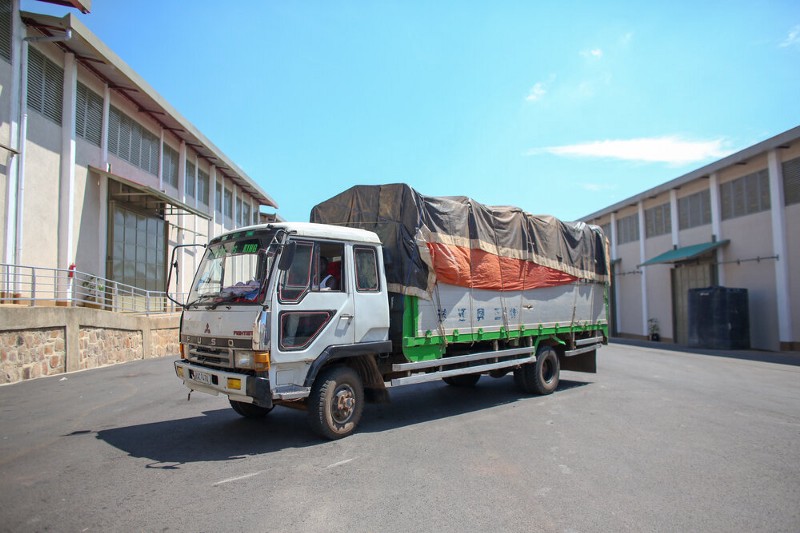 If you find yourself struggling to stay on top of your transportation and logistics operations, you are not alone. Growing pains are common among up-and-coming manufacturers.
When you find yourself experiencing supply chain challenges, you have a choice to make: You can continue to do your best to handle logistics internally, or you can outsource your logistics to a third-party logistics provider.
If you're still in the consideration phase and are not sure which path to take, you can monitor your business for clues that will point you toward the best decision to make.
Below are five signs it's time to partner with 3PL and outsource your logistics.
1. Critical orders are arriving late
Having world-class products does not mean anything if you cannot ensure timely deliveries for your customers to buy when they need them. One of the most common reasons why customers abandon brands is if the brand's products are constantly out of stock.
Running behind schedule due to delivery delays is simply not an option. If your customer does not find their products stocked at their favorite retailer they may contemplate buying from your competition.
Outsourcing can help prevent supply chain bottlenecks and delivery delays. A logistics provider can quickly add logistics expertise to help ensure that large and urgent orders are shipped quickly.
2. You can't keep up with increased order volumes
Are new order volumes becoming a problem? This may be the best kind of pain point, but the inability to keep up with skyrocketing orders begs for a logistics solution.
The last thing you want to do is impact customer service. If you don't have the resources to support your growth, it's time to reconsider your supply chain and logistics strategy.
While it is wonderful that your company is growing, in today's fast-paced, high-expectation buying environment you must ensure that your brand's products get to your customers just when they need them.
3. Customer satisfaction is declining
If customer complaints are on the rise then this is a strong sign that it's time to consider starting a relationship with a 3PL partner.
Late orders, order inaccuracies, and damaged shipments are common reasons why customer satisfaction may decline.
When the sales exceed your staff's ability to fulfill those demands, mistakes and accidents can happen that affect end-users.
It's up to you, as the business, to make the right decisions before your company's reputation suffers. This process begins by identifying and adopting rigorous quality control procedures that will give your customer satisfaction a well-needed boost.
4. You'd like to focus on your company's core competencies
It's time to get back to the defining capabilities that distinguish your business from your competitors.
If you're putting too much time into managing, and sending out shipments, and not focusing on your core competencies, then it may be time to offload your logistics to a trusted business partner.
If your company's core business isn't logistics and shipping, outsourcing these functions will allow you to put more effort into what you do best.
5. You're grappling with seasonal and/or fluctuating demand cycles
If your business is seasonal, or if demand for your products fluctuates throughout the year, then a full-time, in-house logistics department probably isn't necessary.
A third-party logistics provider, like Senga Technologies, will cater to your business if you require a high level of flexibility, which means you can confidently outsource the fulfillment function to us either year-round or on an as-needed basis.
Make the Right Decision for Your Business
Successfully managing key logistics elements is not always easy — especially if your top priority is to grow your business.
However, with the help of a logistics provider, you can devote your attention to critical tasks such as increasing your sales and improving customer service.
Recreating a knowledgeable and experienced shipping department is a deviation of resources, both time and money, in our opinion.
We believe that once you have a sizeable market share, outsourcing your logistics and transportation needs at this crucial moment can streamline your operations and provide room to scale.
If you want to facilitate the growth of your business by outsourcing your logistics to experts in this field, contact us for more information at hi@senga.co