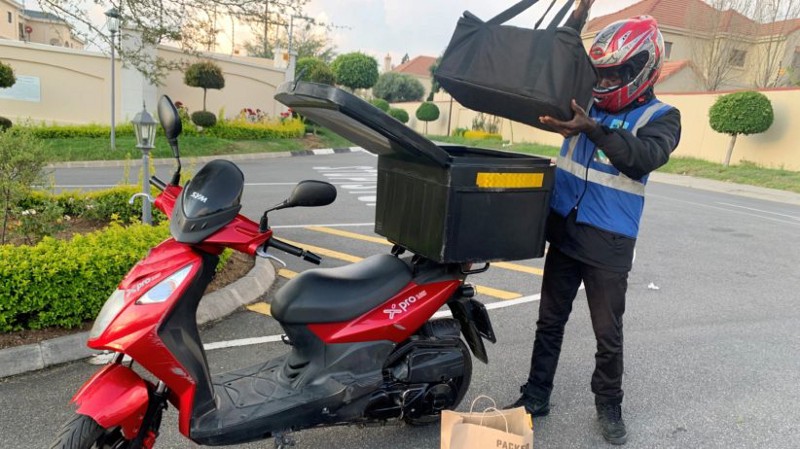 One big question that most consumers have is: "How soon can I get my order?"
As consumers ask this question, businesses are grappling with: "How fast is "fast" when a client buys a product from my e-commerce store?"
The last mile is the last leg of the delivery process before a product reaches the customer's hands.
Last-mile delivery involves giving the customers a superior delivery experience (usually to their home or workplace) without impacting profitability.
The last-mile delivery challenge, simply put, is the difficulty in making products available to consumers everywhere while making sure that the said products are delivered from the warehouse or store to a customer's doorstep on time.
The Last-Mile Delivery Challenge In Kenya
Picture this: you live in the outskirts of Nairobi, but your place of residence is not quite close to your nearest town centre.
Let's imagine that it's Black Friday, in November, and Jumia is running deals that you simply cannot pass up. You end up buying that toaster, and who could blame you? It was 50% off after all! (And, the icing on the cake is that you also have a 200 bob off checkout code.)
You ask to have it delivered to your doorstep, but due to your home location, Jumia quotes a delivery rate that you hesitate to pay.
You remember that the product was heavily discounted and you decide to pay up, how then does Jumia reach you? Well, the delivery vehicle that left the warehouse is most likely not the one that will come to your doorstep; it most likely will be a tuk-tuk or a motorcycle. What the tuk-tuk is doing is what is referred to as the last-mile delivery. This is how most last-mile delivery in Kenya will look like.
The last mile of an order tends to be the most costly and headache-inducing for retailers and consumer brands.
The last mile challenge does not affect those living in remote areas alone, however.
The issue with the last mile is that consumers who order goods online tend to be scattered all over the place and often want their goods to reach them in one day, two days, or even in hours.
In Kenya, this last-mile delivery cost spirals to around 35–55 percent of the total transportation costs. This cost is made even higher by issues such as weak infrastructure and limited delivery options.
First Came E-commerce, Then Came The Last Mile Issue
African e-commerce players have a unique problem. They have to focus on reaching as many consumers as possible, as well as channel their energies into cracking the last-mile challenge. That is, making products available to the consumer everywhere and on time.
With unpredictable timelines, e-commerce retailers in Kenya, specifically, and on the continent at large, are still struggling to earn the trust of consumers by delivering good quality products quickly at no extra cost or at affordable rates.
E-commerce and Kenya
Over the past few years, the e-commerce industry in Kenya has been on the rise thanks to a handful of online retailers such as Jumia, Mall for Africa, and the slow turn of Instagram into an e-commerce platform.
The growing middle class, as well as the convenience of online shopping for those living in big cities, has also contributed to this rise.
Ripple Effects Of The Last-Mile Delivery Challenge & How Kenya Is Adjusting
The most expensive part of the e-commerce supply chain is the last mile. This cost often gets pushed over to the consumers.
Many consumers in the Kenyan market have come to understand this and choose to pick up whatever they bought from an online store at a physical pick-up station (whether in the central business district or their nearest town) to save money on high delivery costs exacerbated by the last mile challenge.
This could be seen as a bridge between the online and offline; a bridge that cancels out the convenience that online shopping should afford.
Over the last decade, rapid progress in mobile and internet penetration has supported the view that African countries are ripe for e-commerce success. There's a surge in online purchases — of everything from groceries to household essentials — by consumers in Kenya. However, it's not nearly where we think it is. Kenya's e-commerce potential has not been fully realized owing to logistical challenges such as high last-mile delivery costs.
Before we leave you…
The last mile will remain a critical part of e-commerce and logistics companies alike.
Not addressing these last-mile delivery challenges can mean losses in both customers and revenue.
The increase in online shopping, driven by the COVID-19 pandemic, has only intensified these problems.
If you've ever tracked a package in real-time online and saw that it was "out for delivery" for what felt like forever, you already understand the last mile problem.
We are curious — how often do you experience this challenge as a consumer? And how do you deal with it?