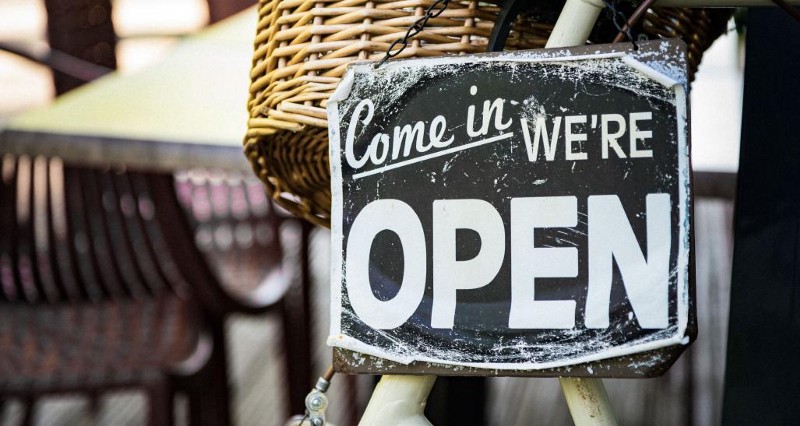 There's no doubt that we're stark in the middle of an evolving retail industry landscape.
With such continuing retail climate volatility to contend with, players in the retail industry are exploring different avenues to find stable ground for themselves and their customers.
Retailers and suppliers are constantly running experiments that they hope will inform them on where is best to place inventory. This is necessary in order to get products as close as possible to the consumer, while also controlling costs from an inventory replenishment perspective (i.e ensuring that goods are in stock.)
The million-dollar question, therefore, becomes where should a retailer's loyalty lie: should it be in e-commerce or in brick-and-mortar stores?
E-commerce Is Booming
E-commerce has grown rapidly over the past decade, and retailers, as well as direct-to-consumer brands of all types, have embraced it enthusiastically.
This surge in e-commerce, however, does not translate to a huge percentage of total retail sales through this channel.
Market data shows that even though online shopping receives a disproportionate amount of attention, (and these growth rates will likely continue) e-commerce makes up a relatively small percentage of total CPG and FMCG sales for brands through online retailers.
These statistics prove to be true worldwide and even more so when the African e-commerce story is told.
Physical Stores: A Dying Breed?
Stories of a retail apocalypse are a dime a dozen however digital-native online retailers or e-commerce sites constantly open pop-up stores or retail outlets while their in-store counterparts rarely ever close shop to go completely online/digital.
This is a strong indication that e-commerce companies need a retail presence outside of the internet; despite the growth in e-commerce, many customers still value in-store options.
What is the role of the physical store in today's retail environment? Does it enhance customer value?
A critical role of the physical store is to provide the physical engagement customers need to purchase "deep" products — products that require ample inspection for the customer to make an informed decision.
Research also shows that consumers still prefer to shop in-store for some categories like food consumables. As a company, we've been right in the middle of this, experiencing higher volumes in our own network given the demand for consumables in retail outlets.
Another thing to consider with e-commerce is that it means different things to different companies. For many of the established manufacturing and processing companies, their distribution layout is essentially the same regardless of e-commerce.
Suppliers especially those from big companies often rely on the retailer to handle the e-commerce part of retailing and do not do it themselves (despite their immense resources) while most smaller vendors or business owners do.
In this case, companies or suppliers deliver their products to the distribution center or fulfillment center, which for most retailers, at least in Kenya, happens to be the retailer's physical store.
Another way to look at this is through Senga's delivery programs. Through our retail consolidation service, the inventory path from the supplier can and does remain relatively unchanged whether or not the finished products will be sold at a store or fulfilled to someone from the store.
The New Retail Climate
It's a commonly held belief that e-commerce is destroying traditional retail. We'd like to argue that it is a stimulator for a shift into traditional retail, although a new term is used to describe this concept — omnichannel.
It can't be denied that today's retail landscape is omnichannel. (Through an omnichannel shopping experience, consumers can shop across multiple sales channels — online using their laptop or phone, in physical brick-and-mortar stores, or at wholesale stores — while benefiting from a seamless, holistic consumer experience.)
This omnichannel approach plays right into the consumer base who continue to expect speed, choice, low cost, and a more seamless customer experience.
This growing trend shows that e-commerce and brick-and-mortar retailers need a presence in both spaces and that it's not one or the other but a blend of both.
A good example is Amazon's rollout of physical stores in food and consumer products. Amazon's Four-Star retail store concept is to display those wares that are customer favorites; those that have earned at least four stars online so they can be examined, and then delivered from their warehouse to highly curated physical stores.
In Conclusion,
The most successful companies today are now taking a new look at the way brick and mortar stores can cooperate with e-commerce sites and vice versa to be successful.
Brick & mortar stores will continue to lead the way, and the smart brands need to integrate the latest technology into the retail experience utilizing both business models to maximize success.