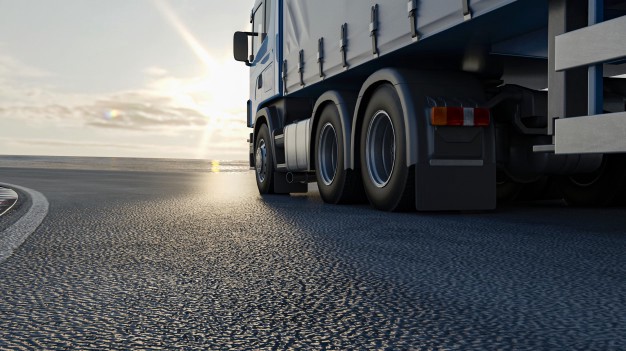 A business is only as good as its ability to deliver. For a business working hard to compete, especially in today's particularly challenging pandemic-affected trading environment, the choice of a quality logistics provider can be the difference between success and failure.
Finding the best logistics company for your business allows you to not only outsource your distribution needs to experts, but also to increase efficiency for your clients.
Delays and missing or damaged goods can mean a devastating loss of revenue and reputation. To avoid this, you will want to partner with a company that you can rely on to deliver your goods unharmed and on time, whilst upholding the standards and values of your own company.
Here are 4 reasons why you can trust Senga with your goods.
Flexibility
Many manufacturing businesses, whether they are in the early stages of establishing themselves, or are veterans in the game, find it difficult to predict the fluctuation of product sales and therefore the company's distribution needs.
This is why a flexible partnership with a logistics provider such as Senga, which has the resources to work on a reactive basis rather than on rigid planning, is important. We are geared to respond to unexpected surges in business quicker than most players in the logistics field, while still providing an equally high standard of service.
2. Reliable capacity from a diverse, transporter network
We know all too well about the importance of reliability here at Senga. You can't depend on a logistics provider if they don't have enough capacity to move your goods as needed.
This is why we maintain close relationships with high-performing drivers across most regions in Kenya, and we have in our arsenal several vehicle types — from pick-ups to 28 tonne semi-trailers — depending on your needs.
3. Responsive client support
Many a digital-first logistics company may try to convince you that technology alone is the key to better shipping. Digital tools are important, but to build the type of long-term success you need to support your supply chain, an app isn't enough, as we have explained before.
In addition to functional and dependable technology, your business needs the support of an easily accessible client support system.
When shippers trust Senga with their company's goods, we don't take that responsibility lightly. It is important to us as logistics providers to respond to messages quickly and to be proactive in providing updates. When goods arrive at the right place on time, this is communicated quickly, as are any issues of note.
As a Senga customer, we are committed to understanding your business needs and will be there to resolve your challenges and help you through the onboarding process and well after you hand over your shipment to us.
4. We're not just a logistics provider but a partner
When looking for the right logistics company, you should not just search for a company that can help you meet your needs today. If you have plans for business expansion and growth in the future, you'll want to know that you're working alongside a logistics provider who will be able to help you achieve these goals rather than hold you back.
As your operations change and grow, it's vital to find a logistics partner who is able to scale with your business. Ask yourself: "will this partner be able to adapt and respond to changing business needs in the long run?" With Senga, the answer is yes.
In Conclusion
It is really satisfying to play a part in the success of all the brands we work with, and we will do this with your business, too. If you are looking for a logistics partner who will fully support your brand and goals, you can contact Senga's client support team here or call us on +254 712 473 642.